Leaves and Lizards Retreat
/lēvz and lizərds rəˈtrēt/
noun
1. a quiet or secluded place in which one can rest and relax.
2. a unique cabin resort in Costa Rica with rustic charm and breathtaking views of the Arenal Volcano.
synonyms: refuge

,

haven

,

sanctuary, 

hideaway, home away from home
Lodging & Rates
We offer 10 unique private deluxe cabins  spread out on 30 acres of rolling hills ALL OPTIONS offer amazing views of the Arenal Volcano.
Vacation Packages
We can streamline your vacation planning by creating customized experiences for individuals, couples, groups or families.
Tours & Activities
There's so much to do in Costa Rica! At Leaves and Lizards, your activities and tours are personalized and can be customized to meet your needs.
Escape from the ordinary at Leaves and Lizards…
We're not just another Costa Rica rain forest hotel. Choose one of our unique cabins and immerse yourself in the local Tico culture. Take in breathtaking views of the Arenal Volcano as you watch toucans from your private porch. Collect eggs, milk a cow, or brush a horse on our working farm. Enjoy fresh farm to table food and delicious Costa Rican coffee. Experience the best horseback riding in Costa Rica, let us plan a zip-line or rafting adventure for you, or simply relax by the pool and enjoy a signature cocktail.
Leaves and Lizards Retreat
Arenal Volcano, Costa Rica
CLICK HERE
, for directions
Resort Amenities
Infinity Pool

Poolside Tiki Bar

Lava Lizard Restaurant

Vegetarian and vegan offerings

Gluten free options

Concierge service

Laundry service

Naturalist guide service

Covered Yoga Deck

Yoga classes

Massage therapy

Horseback riding

Our own private waterfall

Arenal River access

Rain forest hiking trails

Working farm with cows, chickens, and pigs

Farm fresh eggs and milk

On-site photography services

Photography classes

Personal coaching
2019
RECONOCIMIENTO A LA EXCELENCIA
DetectaHotel
10
Valorado por los clientes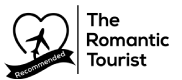 Things to Note about our Cabin Retreat
Our delicious Breakfast is included in the nightly rate.
Leaves and Lizards Rates do not include the 13% Costa Rica tourist tax, it is added to your food and lodging total.
In accordance with local tourism law, an additional 10% service charge is added to your food bill.
Cash, PayPal, VISA and MasterCard are accepted on site.
We are not a typical hotel/resort. We have a welcoming retreat like atmosphere.
In keeping with our retreat atmosphere, we ask for a minimum stay of 3 nights. Please don't ask for shorter stays. Our average length of stay is 4-5 nights.
Leaves and Lizards Arenal Volcano Cabin Retreat is suitable for older children. We may not be the best choice for kids under the age of 5.
We can provide transportation, please inquire about rates.
We are located in a rural area. Expect a bumpy ride on the Yellow or Red Route, take the Green route if you want to stay on the paved road.
Check-in is at 1:00 pm and Check-out at 11:00 am. This can be flexible, just ask.
FREE local calls and FREE high speed wireless internet in the Lava Lizard only, no WiFi in the rooms.
Daily yoga $15/person during most peak times.
Lunch – $12, Dinner – $16-$25. Served at the Lava Lizard restaurant. Children's menu $8. Reservations are necessary.
Farm to Table Fresh is our motto! Foods grown at Leaves and Lizards: Milk, cream, sour cream, cheese, butter, ice cream, chicken, beef, pork, eggs and a variety of fruits and vegetables.
Please plan to pay tips in cash.
For ideas of other great places to stay, our friends Berni and Nhi, owners of Pura Vida Hotel near SJO,  have excellent recommendations.  'Places you will want to stay (longer)'.